ABOUT THE CLUB...
For over 40 years, the West Fargo Exchange Club has supported the community and its youth through service and financial means. The core values of the Club are Commitment to Family, Community and Country.

The Club meets each Tuesday at Noon at the West Fargo DoubleTree Inn & Conference Center. Members enjoy fellowship and informative programs. We welcome guests and those individuals interested in joining in on our efforts. Click here to view our informational brochure.
MEMBERSHIP INFORMATION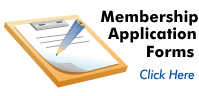 Individual and corporate memberships are available. Dues for an individual are only $35 per quarter. Corporate memberships, which allow for up to three representatives, is $55 per quarter. Meals for meeting attendees is $12, which includes a tip.
CONTACT US
West Fargo Exchange Club
PO Box 522
West Fargo, ND 58078-0522
E-Mail: info@westfargoexchangeclub.com
Facebook: WestFargoExchangeClub
National Exchange Club: www.nationalexchangeclub.org